Mr. Sullivan's Goals for his students:
Click here to for Mr. Sullivan's expectations for English III students.
---
Student Web Pages for the 2004-2005 Academic Year:
Web Pages in Period B
Web Pages in Period G
Web Pages in Period C
---
Archival Student Web Pages for the 2003-2004 Academic Year:
Web Pages in Period B
Web Pages in Period C
Web Pages in Period G
---
Archival pages and work from 2002-2003 academic year:
Web Pages in Period A
Period E
Next Assignment for your English III Web page, due on Wed, December 18th:
Create an interdisciplinary page, a separate page;
Display an interesting picture of this subject;
Display your fifteen vocabulary words, including parts of speech, origin, place where you encountered the word, as well as the use of the word in a sentence;
Proof and paste in your interdisciplinary connection paper;
Proof and paste in your story about a female family member who overcame gender barriers; you could also proof and paste an historical, female figure from US History who overcame gender barriers.
Add a hypertext link that allows the reader to send you an email. Wayne already has one set up; see his page to see how it works.
The Scarlet Letter Essay Topics: click here
Future Technology Assignment:
Grave Stone Iconography: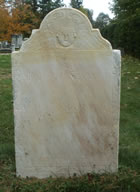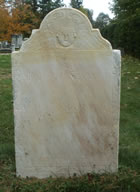 We plan to have students critique parts of a colonial gravestone.
Technology Assignments this year:
NB: check out Johnny Poe's web page to see a sample English III web page.
Assignment # 1: By 9pm on 10/17/02 your home page will be evaluated for the following items:
response text to the questions about your learning style and your approach to the writing process;
a final draft of the essay What is an American? and an image to complement your text.
an image/photo/piece of personal art work scanned/Flash drawing with text explaining the selection and purpose of the image;
all of these basic web page design features: complimentary colors, tables, anchors and working links;
annotations that follow the critical guidelines for evaluating the grammar web sites;
an aesethic value and appreciation for the presentation of data.
click on this webpage steps link to see list of things that have been covered during technology training.
Assignment # 2 After Long Weekend, we will learn more of the following:
we will learn how to use flash text;
we will also incorporate an interdisciplinary topic with your work in US History.
---
Next Assignment: link sound to poetry.
Use the new audio recorder software to record an mp3 file of your voice reading aloud your favorite Whitman and Dickinson passage. Save the mp3 file to your music folder in your hardrive.
On your new page, create a title, something that includes the authors and the titles of the poems.
Then paste in your Whitman and Dickinso text.
Sample page:
Whitman's farewell section of Song of Myself LII Click here to hear my audio version.
The spotted hawk swoops by and accuses me, he complains of my gab and my loitering.

I too am not a bit tamed, I too am untranslatable,
I sound my barbaric yawp over the roofs of the world.

The last scud of day holds back for me,
It flings my likeness after the rest and true as any on the shadow'd wilds,
It coaxes me to the vapor and the dusk.

I depart as air, I shake my white locks at the runaway sun,
I effuse my flesh in eddies, and drift it in lacy jags.

I bequeath myself to the dirt to grow from the grass I love,
If you want me again look for me under your boot-soles.

You will hardly know who I am or what I mean,
But I shall be good health to you nevertheless,
And filter and fibre your blood.

Failing to fetch me at first keep encouraged,
Missing me one place search another,
I stop somewhere waiting for you.
---
Content Goals for Fall Term:

Appreciate the influence of Colonial history on early American narratives:

Links:

1) Ben Franklin's 1730's "The Witch Trial at Mount Holly"

2) Poe's review of Hawthorne's Twice Told Tales http://www.eapoe.org/works/criticism/gm542hn1.htm

Goals for Spring Term:
---
Archival material from the academic year, 2001-02:
Required Texts for English III
Harper American Literature: Single Volume - 3rd edition, Longman: ISBN # 0-321-01269-0.
Death of a Salesman, Arthur Miller. Penguin: ISBN # 0-14-048134-6.
Fences, August Wilson. Penguin: ISBN # 0-452-26401-4.
The Great Gatsby, F. Scott Fitzgerald. Scribner: ISBN # 0-684-80152-3.
G Level Vocabulary book found in the school bookstore.